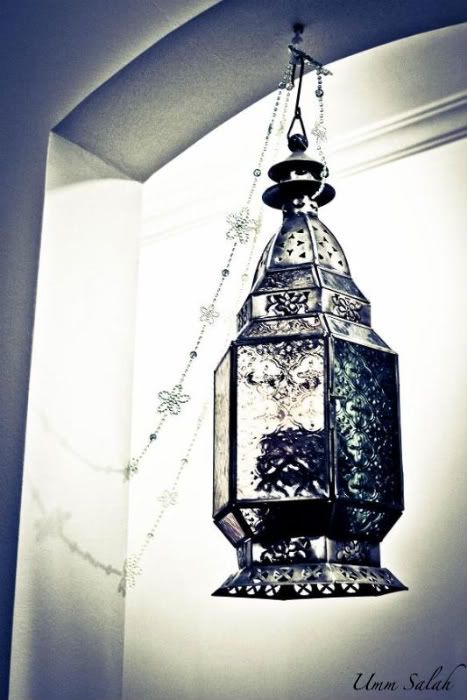 I cannot believe we're already on our third week of Ramadan, it seems like just yesterday I was counting the days until Ramadan and now it's passing us by so soon. I pray to increase my efforts and devote myself 100% to offering extra prayers and with God's will finish reading the Quran. My Mother in law arrives tomorrow (God willing) the house is spotless, new curtains are up, and the lanters are lit. Ramadan, ramadan, Thank God I'm here to see another Ramadan.

Narrated Abu Huraira:
Allah's Apostle said, "Whoever prayed at night the whole month of Ramadan out of sincere Faith and hoping for a reward from Allah, then all his previous sins will be forgiven.